The purpose of the foundation is to promote education and vocational training, including student assistance, science and research in the field of natural sciences by promoting the dialogue between science and society. The foundation's purpose is in particular realized through raising funds for the experimental courses for students from Germany and abroad, international science camps and teacher training courses, that are carried out at the XLAB – Göttingen Experimental Laboratory for Young People.
In addition, it's the foundation's aim to establish and operate a meeting center for education, science and research, where lectures, workshops, courses and symposia can take place. These efforts are intended to contribute to the development of an international network.
Professor Dr. Eva-Maria Neher
Founder and Former Director of XLAB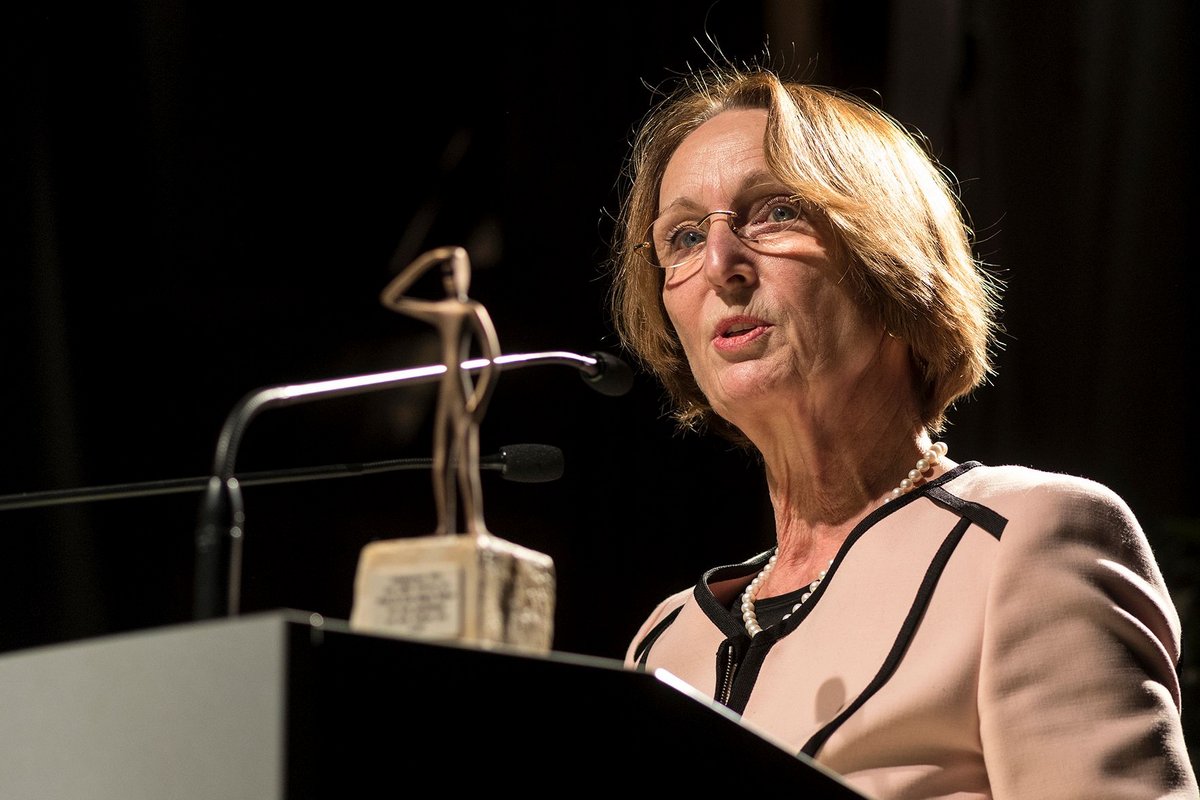 Eva-Maria Neher pursued a scientific career as a biochemist at the Max Planck Institute for Biophysical Chemistry and at the Medical Faculty of the University of Göttingen. During a long family period, she accompanied the educational paths of her five children and developed the concept of an experimental laboratory for school classes, with which she convinced politicians and university management. In 2000 the XLAB - Experimental Laboratory for young people was founded, and in 2004 its characteristic laboratory building was inaugurated. Through numerous collaborations with research institutions and the annual International Science Camp, Eva-Maria Neher established the XLAB's excellent reputation at home and abroad. She established the XLAB Foundation, and as its chairman she continues to promote the XLAB.
Awards and Offices (a selection)
Communication Award of the German Society for Biochemistry and Molecular Biology (2005)
Lower Saxony State Award (2007)
Member of the University council of the HAWK – Hochschule für Angewandte Wissenschaften und Kunst Hildesheim, Holzminden, Göttingen (University of Applied Sciences and Arts) since 2008, Chairwomen of the University council since 2014
Tutor of the Studienstiftung des deutschen Volkes (2011-2019)
Member of the Board of the GDNÄ – Gesellschaft deutscher Naturforscher und Ärzte (2013-2018), President (2014-2016), guest on the Board (since 2019)
Federal Cross of Merit First class (2013)
Chairwoman of the University Council of the European University Flensburg (2014-2021)
Lower Saxony State Medal (2018)
Member of the Real European Academy of Doctors, Barcelona (since 2019)
Initiative Award of the Susanne and Gerd Litfin Foundation (2019)